6 tags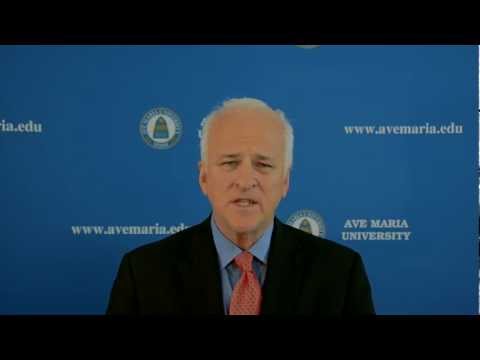 10 tags
My Disney Adventure
My name is Stephanie Mosbrucker and on August 16th 2012 I set off on a most excellent adventure; the Disney College Program. "What is this Disney College Program?" you may ask. No, I was not Snow White as fitting as my 6', black haired, albino bisque appearance may lead on. Instead, I got to join close to 8,000 other college students from around the globe in a Live, Earn and Learn experience in...
1 tag
Meanwhile, in Roma
Erin's studies have begun! If you're at all interested in the opportunities to study abroad at AMU, be sure to follow her blog! I've heard about these Italian scouts before, but I don't know much about them. They're so cool! They gave us homemade pastries for breakfast after Mass (which were really delicious!!). St. Philip's body is buried in Chiesa Nuova,...
1 tag
New Year, New Semester
I'm back! After three weeks of traveling and enjoying my break up in the frozen tundra of Michigan, (I enjoyed the break part, not so much the frozen part) I have to say it feels good to be back in Ave. Besides the obvious fact that it is about 70 degrees warmer in Florida, it's good to see all my friends and get back into the swing of college life. Now that I've settled back into my room, it...
10 tags
Arrival in Rome
Erin is in Rome! Make sure to keep up with her trip on her blog. We'll be bringing her new posts to your attention here as well. Have fun, Erin! So… I'M IN ROMA!!! I can't believe it, I can't believe it, I can't believe it, I CAN'T BELIEVE IT!!!! Back up a little—this is how I got here…More
12 tags
All Roads Lead to Rome
AMU student Erin is keeping a blog as she studies abroad in the AMU Rome program. You can follow her directly or get updates on her progress from us here. From what we've seen on her blog, she's already on her way! I'M LEAVING FOR ROME IN LESS THAN 24 HOURS!! I won't have a working phone over there, and I wanted more legitimate means than Facebook to document my adventure, so here it is, the...
1 tag
Whistle While You Work
One of the biggest adjustments I've had to make in the transition into college life is budgeting my time and creating a balanced schedule. There is the constant temptation to procrastinate and put off homework while lying in my bed watching Disney movies in between classes. Of course I'm still working out the bugs, but I think I've established a pretty solid set of working habits. 1)  Start...
1 tag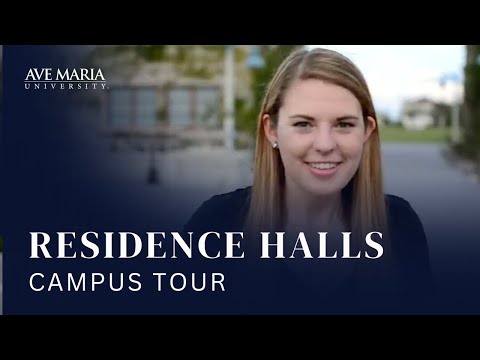 1 tag
Classes, Dances, and Adventures
Hello to everybody again! It's been a crazy (crazy meaning "awesome") past few weeks here at Ave. With classes, the Sock Hop, Fall Fest, and Saturday's beach adventure, I've been quite a busy man. First off – academics. I know that when I was looking into Ave Maria, I had a lot of concerns: "How hard are the classes? How difficult is the work load? How available are the teachers?" Regarding the...
1 tag
There's a First Time for Everything
"Take the first step in faith. You don't have to see the whole staircase, just take the first step."—Martin Luther King Jr. These last couple of weeks have been filled with firsts for myself and other Ave students. One such first was the first day of fall. On this day, the humidity decreased ever so slightly in preparation for what I'm told is "winter" (about 60 degree weather). In addition to...
1 tag
My first taste of life at AMU
Hello everyone! Before I go off telling you my tales of whimsy, I should probably introduce myself; my Name is Michael Madden and I'm a freshman here at Ave Maria. I chose to come here in part because of what I read online and in magazines, but mainly because of the overnight campus visit that I did during my senior year in high school.[[MORE]] Coming down here was an eye-opening experience (if...
1 tag
First Weeks of School
Orientation week had officially come to an end and as the first day of classes drew closer, so did Hurricane Isaac. Everyone was busy watching the radar and making preparations for the storm. Now being from Michigan, I had never experienced a hurricane or tropical storm before, so needless to say I was pretty excited. Snow days are an integral part of Michigan educational culture, so I came to...
1 tag
I'm finally here!
Freshman Orientation, the week I had been waiting for all summer, had finally come. We were driving to Ave Maria after flying from the northern tundra known as Michigan, to humid but beautiful southern Florida. I was both nervous and excited as we drew near to my new home.  My family and I arrived on campus for Honors Orientation, joining about 70 other honors program participants and the athletes...
Ave Maria University President Responds to Supreme...
The Supreme Court of the United States may have decided one case today, but it likely has not heard the last on the Affordable Care Act.
Ave Maria University Discontinues Student Health...
Although colleges and universities in America are not bound by law to require students to have health insurance, Ave Maria University from its founding has done so and made an inexpensive group policy available to them.  Click here to read more
1st Annual Marian Eucharistic Conference at Ave...
This dynamic and faith-filled weekend, May 18-20, will include many opportunities for you to celebrate your faith on the beautiful campus of Ave Maria University! Be sure to check out our live streaming site for those of you unable to attend the conference. Click here to read more 
AMU Grads on Faith
Meet Matthew Vicinanzo and Sarah Richards – both recent Ave Maria graduates who see a clear connection between their faith, their education, and their futures. Click here to read more
Dr. Michael Pakaluk Article Featured in the Boston...
There are lessons in fish. Consider: Do you, as a Catholic, abstain from meat on Fridays? If not, you would probably tell me that practice was abandoned by Vatican II. Indeed, but I would say that your reply is a half truth. Before Vatican II, Catholics abstained from meat, and ate fish instead, as a very slight penance, to remember the day of the Lord's Passion. After Vatican II,...
Homily at Baccalaureate Mass, Rev. Matthew Lamb
Joyful greetings to you graduates of Ave Maria University, to your parents and friends, Chancellor Monaghan and President Towey, and distinguished faculty, staff and visitors. In the venerable traditions of Catholic universities, we invoke the Advocate, the Spirit of truth, upon you graduates before sending you forth with your degrees at Commencement. Click here to read more
Former Governor Jeb Bush and William E. Simon, Jr....
The Honorable Jeb Bush, former two-term governor of Florida, will address the 2012 graduating class of Ave Maria University on May 5, 2012, at 10 AM in the Tom Golisano Fieldhouse.  Click here for more information
AMU Head Football Coach Announces Latest Signings
All but one of the recent signings for the 2012 AMU football team hail from Florida, Head Football Coach Kevin Joyce announced recently. Click here for more information
Music Department Concerts this Week
End–of–Semester Recital   FRIDAY, April 27 The Music Department presents its end–of–semester recital, featuring organists, pianists and singers who have performed optimally on their juries. The recital begins at 7pm in the Oratory for the organists and continues in the Private Dining Room for the singers and pianists. Come and support our talented students as they perform the music of Mozart,...
Guest lecture on the Berlin Wall by Dr. Gerald...
The Department of History is sponsoring a lecture entitled The Berlin Wall: 1961-1989 by Dr. Gerald Franz of Hodges University on Wednesday, April 25, at 6 p.m. in the Henkels  Academic Building, Demetree Auditorium, room 1001.  Dr. Franz will be joined by two former residents of Berlin, Ekkehard Grampp and Heidemarie Klimt.
AMU Professor to Teach Two Biology Classes in...
AMU Professor, Thomas Smith, will teach two Biology classes (Natural History Field Studies and Environmental Science) at AMU's Nicaragua campus this summer from May 6 - June 7.  Both classes will fulfill the natural sciences core curriculum requirement for AMU students. View the PDF brochure here.
Scholarship Fund Established in Memory of AMU...
Jon Scharfenberger just wanted to help people, his mother said at a gathering in Ave Maria. Now, a scholarship fund being established in the name of the young man who died in a car accident last fall may help many others attend the university where he was such an active part of the campus life for four years. Click here for the full story from The Ave Herald.
7 tags
A Night on Broadway, April 13th
This event is presented by the students of Ave Maria University and features selections from Wicked, Les Miserables, The Phantom of the Opera, and more. This is event is open to the public.
7 tags
HHS Mandate Article in The Weekly Standard Quotes...
On February 11, as the debate over the Obama administration's rule forcing religious institutions to provide insurance for contraceptive and abortifacient drugs to their employees was reaching fever pitch… Read the full article here.
Fall Semester Courses 2012 →
classics-avemaria: LATIN COURSES (upper level) at Ave Maria University, Fall Semester 2012 ❧ LATN 203 - Golden Age Prose (Intermediate Latin Readings) Instructor: Dr. Bradley Ritter Meeting Times: T-Th 10:10-11:50AM Description: LATN 203 is for those students who found both success and enjoyment in their…
Etiam in bello →
classics-avemaria: The obituary of Leigh Fermor, war-hero and travel-writer, which appeared in The Telegraph (UK) last year (June 10, 2011), contains the following account of an incident on the island of Crete in April 1944: 'Dressed as German police corporals, the pair [Fermor and Bill Stanley Moss]…
Professor Spotlight: Dr. Michael Raiger
The English poet Samuel Taylor Coleridge is widely known for his famous poems "The Rime of the Ancient Mariner" and "Kubla Khan". The familiar term "psychosomatic," and the phrase "the willing suspension of disbelief," have passed into popular modern usage, while most are unaware of their origin in Coleridge. In fact, Coleridge, along with his friend...
Professor Spotlight: Dr. Seana Sugrue
Political Economy and Government, a truly exciting new major, brings together the disciplines of politics and economics to explore their mutually supportive dimensions.  It provides students, as aspiring policy-makers, with the ability to understand the importance of institutions in shaping public policy as well as the sometimes agonizing trade-offs involved in responsible decision-making.  Be...
Professor Spotlight: Dr. James Peliska
Even the casual follower of academic science and industry R&D will recognize that most areas of scientific inquiry are quickly becoming interdisciplinary in nature. The reason for this is both simple and exciting. Technology and broad experimental proficiency have allowed the scientist to start asking bigger, more complex questions. The tools of molecular biology and genetics are helping...
Professor Spotlight: Dr. Gabriel Martinez
The new major in Global Affairs and International Business gives students the intellectual foundation to think about global interactions.  The program coordinator, Dr. Gabriel Martinez, is an economist specializing on global economic interactions, particularly the effect of the quality of institutions on living standards across countries. We know that we live a "globalized" world,...
Professor Spotlight: Dr. Catherine Pakaluk
When Catherine Ruth Pakaluk received her Ph.D. in economics in 2010 from Harvard University, it was an easy decision to accept a job offer from Ave Maria University. Besides the evident personal attractions—such as living in a terrific community just a bike-ride away from campus, where it would be easy to raise her six young children, aged 2 to 11—she was attracted to the possibilities that...
Professor Spotlight: Dr. Daniel Nodes
Classics professor Daniel Nodes loves searching for treasure and sharing what he has found with scholars and students.  The finds are written in Latin and Greek, buried in manuscripts.  Unearthing them is done with tools of philology (being a word-lover), paleography (reading early handwriting) and philosophy (love of the wisdom sought by those writers). Some treasures are large, like an entire...
Professor Spotlight: Dr. Michael Pakaluk
Dr. Michael Pakaluk, chairman of the AMU Philosophy Department, was pretending to be upset with his publications for last year: besides half a dozen scholarly papers, "only three books of mine were published last year," was his mock-complaint, "when I was trying to finish twelve!" Whatever one's judgment on the number of books published, one can't help being...
Professor Spotlight: Dr. Marc Guerra
Dr. Marc D. Guerra, Associate Professor and Director of Graduate Programs in Theology at Ave Maria University, has been awarded a $150,000 grant through the New Sciences of Virtue Project at the University of Chicago. Guerra and his project's codirector, Dr. Peter Augustine Lawler, Professor of Government and International Studies at Berry College in Rome, Georgia, will use this grant to hold a...